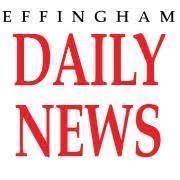 A Springfield Clinic doctor recently explained the departure of Blue Cross/Blue Shield coverage at the clinic, which has an office in Effingham.
"The reason was we would not accept the reimbursement rates they offered," said Dr. David Kowalski. "… We felt that it would be financially irresponsible of us to accept the terms of the Blue Cross/Blue Shield offers."
Kowalski said if they accepted the offer from Blue Cross/Blue Shield it would hinder their ability to recruit and retain primary care physicians and specialists. He said it would have a great impact on the rural communities served by Springfield Clinic.